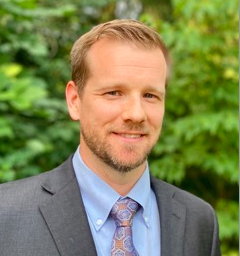 Stephen McAllister, MSN, PMHNP
-
Stephen McAllister joined MPP in July, 2021. He drives continuous improvements and collaborations across the entire healthcare continuum, to ensure excellence in patient care and outcomes.  Stephen tailors his approach and treatment for each unique individual and situation. He advocates, motivates, supports, and partners with interdisciplinary teams to deliver high-quality mental health care.
Stephen is a board-certified Psychiatric Mental Health Nurse Practitioner with 11 years of experience across diverse psychiatric settings, plus 3 years in pediatric behavioral health. His credentials and experience include:
Associate of Science in Nursing degree from Ohio University
Bachelor of Science in Nursing degree from Ohio University
Master of Science in Nursing degree, with specialization as a Psychiatric Mental Health Nurse Practitioner, from The Ohio State University
Preceptorship in outpatient telepsychiatry with experience in forensic inpatient at Twin Valley Behavioral Healthcare Hospital
Nursing management experience in community mental health as well as mental health and substance abuse crisis intervention and assessment services.
Extensive psychiatric practice experience in multiple settings including inpatient, outpatient, partial hospitalization, crisis, crisis stabilization, residential, telepsychiatry, medication-assisted treatment, pediatrics, community mental health, and behavioral home health.
Member of the American Psychiatric Nurses Association and Sigma Theta Tau International
This email is only for use by pharmacies, hospitals, doctors offices and clinics, labs, and pharmaceutical representatives. If you are a patient of the above clinician and have a question or concern, please contact the facility nurse line where you receive your care.
Back to all Profiles