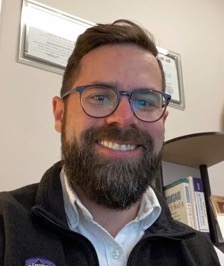 Sean McCreary, MSN, PMHNP
-
Sean McCreary joined MPP in July, 2022. He strives in providing a safe and welcoming environment and wants to always ensure that his clients feel they are "being listened to". Sean believes a provider must truly listen to understand their client's concerns, thus ensuring that their priorities are being addressed. He believes that communication lays the foundation for any effective partnership, and that successful psychiatric care begins with open, honest, and genuine communication between provider and client, with an overall goal of helping the individual enhance all aspects of health and overall well-being using a holistic approach.
Sean prioritizes health promotion, patient education, and psychotherapy with his clients. He wants his clients to take an active role in their own treatment plan/decisions, which greatly improves the development, implementation, and overall success of goals, as well as the long-term stability of their symptoms. He has enjoyed working with a diverse patient population in a variety of clinical settings.
Sean has been practicing as an Advanced Practice Nurse in Psychiatry/Mental Health since 2017 and is driven and dedicated to providing the highest quality of care he can to each of his clients. Sean treats patients of all ages across the lifespan.
His experience and credentials include:
• Bachelor's of Science from The Ohio State University
• Master's of Science in Nursing from The Ohio State University
• Member of the American Academy of Nurse Practitioners
• Board Certified Nurse Practitioner
• Experience in a variety of clinical settings, such as outpatient community mental health, adult inpatient, and Franklin County (OH) Department of Corrections
• Experience working with children and adults with Autism and other developmental delays
Back to all Profiles