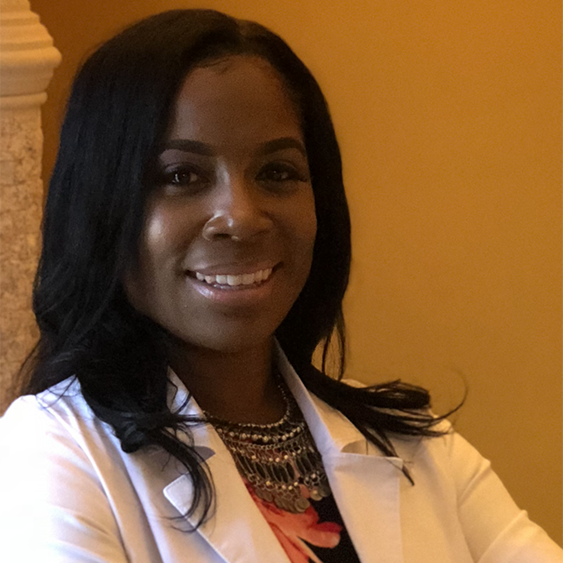 Krishona Poignard, MSN, PMHNP
-
Krishona joined MPP in June, 2018. She believes that collaboration between the provider and patient serves as the foundation for a successful outcome. She is a patient advocate who empowers patients to become active partners in their own care and to engage in planning and setting of goals. Krishona values honesty, empathy, and mutual respect, and these values guide the decisions she makes in providing empathetic and optimal care to her patients.
Krishona has extensive Advanced Practice Registered Nurse experience in primary care, mental health, addiction treatment/recovery services, pain management, and education, and her credentials and experience includes:
Bachelors of Science in Nursing degree University of Cincinnati
Masters of Science in Nursing degree University of Cincinnati
Post-Masters certificate and Board Certification as an Advanced Practice Nurse Practitioner from University of Cincinnati
Shared Governance Leader, and President of Professional Practice at University of Cincinnati Medical Center
Continuing Education Developer for Nursing Education in Addictions Education for the Acute Care Setting and Empathy and the Patient Experience, at University of Cincinnati Medical Center
Community based Speaker/Educator in Women's Health Education and Heart Health Education
Sigma Theta Tau Honor Society of Nursing; Beta Iota Chapter
This email is only for use by pharmacies, hospitals, doctors offices and clinics, labs, and pharmaceutical representatives. If you are a patient of the above clinician and have a question or concern, please contact the facility nurse line where you receive your care.
Back to all Profiles