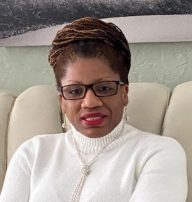 Geneva Chastanet, DSN, PMHNP
-
Geneva joined MPP in October of 2021. Dr. Chastanet-Severin practices with the belief that everyone deserves the best care possible, and that every encounter with the client or family should be completely positive and satisfying, and another step towards building and strengthening the relationship. Dr Chastanet-Severin has significant experience utilizing telepsychiatry to meet the needs of everyone in her care, is committed to honesty and good communication, and individualized care for each of her patients. Working with clients and families afflicted with psychiatric illness, she has dedicated herself to caring for individuals throughout the lifespan, from pediatric to geriatric.
Dr. Chastanet-Severin has practiced psychiatric diagnostics and psychopharmacotherapy for the last four years, and her credentials include:
Certificate in Communication Arts from University of the West Indies
Diploma in Nursing from Sir Arthur Lewis Community College
Bachelor's degree in Nursing from Lourdes' University
Master of Science in Nursing from Wayne State University
Psychiatric-Mental Health Nurse Practioner (PMHNP-BC) from American Nurses Credentialing Center (ANCC)
Doctor of Nursing degree from Wayne State University
This email is only for use by pharmacies, hospitals, doctors offices and clinics, labs, and pharmaceutical representatives. If you are a patient of the above clinician and have a question or concern, please contact the facility nurse line where you receive your care.
Back to all Profiles