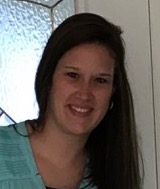 Emily Walker, MSN, PMHNP
-
Emily joined My Psychiatric Partner in July, 2018. Her treatment philosophy is to provide holistic and individualized care to underserved adult populations. She believes providing specialized care reduces long-term complications and side effects for patients, and works diligently to help her patients achieve wellness and an improved quality of life.
Emily has been practicing as an Adult Psychiatric Nurse Practitioner for the past eight years, has six years of telemedicine experience, and her credentials and experience include:
Bachelors in Psychology degree with a minor in Biology from the University of Rio Grande
Masters of Science in Nursing degree from The Ohio State University
Clinical experience in a community mental health setting in underserved, rural Appalachia for six years, successfully managing a wide spectrum of illnesses.
This email is only for use by pharmacies, hospitals, doctors offices and clinics, labs, and pharmaceutical representatives. If you are a patient of the above clinician and have a question or concern, please contact the facility nurse line where you receive your care.
Back to all Profiles