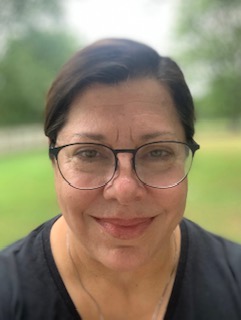 Harriet Bomas, MSN, APRN
-
Harriet Bomas joined MPP in January of 2022.  She is a Board-Certified Psychiatric Mental Health Nurse Practitioner whose focus is to promote wellness and help individuals achieve their maximum level of comfort and stability. Harriet's personal philosophy is that we all should allow time for self-care to connect with the desire to achieve wellness, and realize that is accomplished one step at time. Harriet is passionate to help both adolescents and adults suffering from a history of trauma, addiction, and situational stress.
Harriet has been in the nursing profession for the past 17 years, and her experience includes psychiatric nursing at Ohio State University Medical Center, substance detoxification nursing at Columbus Dublin Springs, and emergency department nursing at Cleveland Clinic and Ohio State University Medical Center. Harriet also served as a soldier and nurse in the U.S. Army.
Credentials include:
Master of Science in Nursing from the Ohio State University
Bachelor of Science in Business Administration from The Ohio State University
Member of: American Psychiatric Nurses Association, Ohio Association of Advanced Practice Nurses, Military Officers Association of America.
This email is only for use by pharmacies, hospitals, doctors offices and clinics, labs, and pharmaceutical representatives. If you are a patient of the above clinician and have a question or concern, please contact the facility nurse line where you receive your care.
Back to all Profiles